Overview
The Minelec Long Line Industrial IP PA System embraces the advantages offered by IP communications and provides a support platform to cost effectively maintain and enhance traditional communication services.
Main Features
Standard analogue and VoIP Telephone systems using "Store and Forward" technology.
Paging by other Transit partners, for example, completely compatible with TTC network PA.
Automated Message Scheduling.
Live Paging.
Signage System solutions.
PENTA compatible protocol for unified communications management.
Complete system diagnostics available at any point within the network.
Redphone activity logging at GTCC and remote stations, indicating the called stations, time of call and confirmation of same.
IP networked system architecture allows unlimited expansion capability into an unlimited geographical area, using IP control and audio.
Dual functionality allows simultaneous operation from IP or legacy 4 wire copper network, allowing operation of standard station equipment using either transmission platform that is available. (Critical to migration and/or ongoing redundancy)
Live paging or scheduled, pre‐programmed digitally stored messaging at any location. Unique schedules based on the day of the week with special holiday option.
Remote live or automated paging.
Text to speech in English and French with optional male or female voices.
Integrated communications with station and group calling.
Speed of access from/to any station, group of stations or entire network, typically 2 seconds independent of system type (Analog or IP Solution).
Simultaneous paging access by local Redphone, GTCC or other transit users.
Prioritized PA access with message queuing for stored messages.
Dual redundant amplifier/speaker system to ensure paging in the event of a single fault.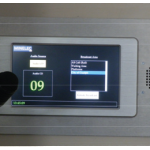 Main Features Cont'd
Technology suitable for use in 25,000V overhead wire electric transit systems.
Automatic configurable time of day volume level control, time synched with the Go Transit Time Server (when MPLS option is enabled).
Optional remote control of volume levels in station zones, from remote monitoring station when MPLS network is enabled.
Self Diagnostic Amplifiers providing temperature, overload and power fail indications that are transmitted to remote monitoring station using either MPLS or 4 Wire circuit.
System diagnostics monitoring audio line level, 70V signal level, status of system cards and audio data. The status of these parameters is transmitted to the remote monitoring station using either MPLS or 4 Wire circuit. When MPLS is enabled optional 70V speaker line health, cabinet temperature and IP system status is available.
Remote test for 4 wire, test tone and loop back controlled by remote monitoring station.
Remote test capability for local page broadcast, remote page broadcast and Redphone telephone operation.
Optional real time noise level compensation capability that maintains the Sound Pressure Level (SPL) 10dB above ambient noise. Intelligibility is enhanced by the use of a DSP unique ear-brain algorithm.
Telephone port to allow paging access from offices or other Transit Operators.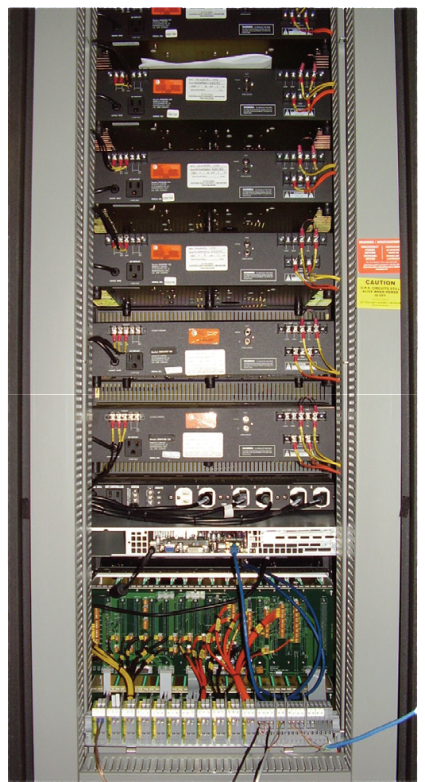 Approvals
Before leaving the factory all Minelec Industrial PA Systems undergo a double approvals process. The first step is safety approval on all the equipment contained in the Minelec IP PA Cabinet. In addition, the complete cabinet including all wiring is ESA/CSA inspected and certified and is identified by a unique serial number identifier that is riveted to the completed Minelec IP PA Cabinet.