Minelec Limited has considerable experience in supplying many diverse systems to a variety of end users. As a company we believe that all systems require a high level of detail design and component integration if they are to perform the desired function and be of continuing benefit to the end user.
We engineer total system solutions and can provide design, manufacture/supply, installation, commissioning and after sales service support, to provide the client with "one stop shopping".
TORONTO TRANSIT COMMISSION
Minelec has been supplying complete system solutions to TTC for many years. We provide the necessary flexibility and expertise to successfully deliver a cohesive and reliable set of systems for their needs.
GO Transit has been a customer of Minelec for over 20 years. Minelec systems can be found in many well established GO stations across the GTA, supplying reliable communication to patrons throughout the day.
Minelec has supplied several major mining organizations with solutions for their unique needs; whether it be emergency communications or conveyor control and monitoring.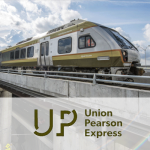 UP Express connects the country's two busiest transportation hubs, Toronto Pearson International Airport and Union Station downtown Toronto.
FOCUS ON QUALITY
Every system installed by Minelec goes through several stages of quality control. From the manufacturing stage to system design to wiring and installation, a strong focus on system quality is maintained.
CUSTOM SOLUTIONS
We have the resources available to design a custom solution for a variety of environments and needs.
RELIABILITY
All of the products in Minelec systems are selected and designed for cohesive operation while maintaining high standard of reliability.