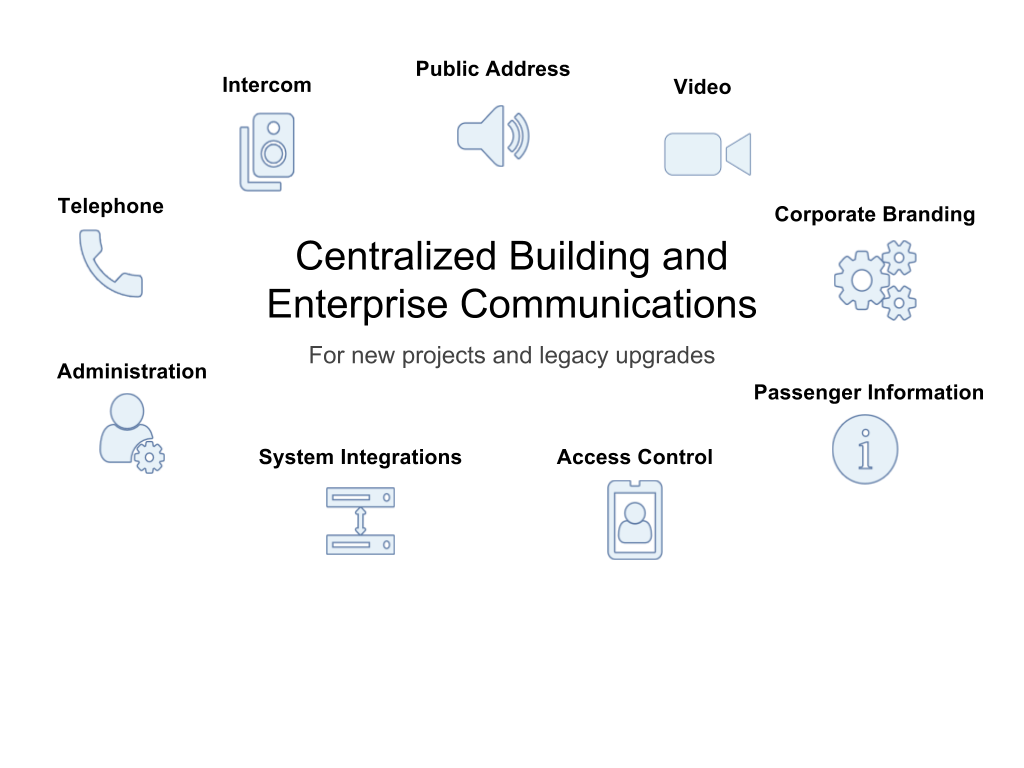 The wide adoption of IP communications has resulted in a requirement for a cost effective integrated communication platform for Intercom, Telephone, Emergency Telephone, Public Address, Monitoring and CCTV. This paper describes the Minelec IP-COM system that provides a cost effective, open standard and scalable IP platform that supports numerous Minelec and 3rd party end devices.
Some enterprise users are replacing existing analog systems. In many cases the cost of replacing the old analog cabling infrastructure makes projects unfeasible, as re-cabling a network is often much more expensive than the cost of the new IP equipment and also extends the deployment times. This paper describes how the Minelec IP-COM system allows a migration path for legacy analog systems.
If the initial system design is correct IP communications has the advantage over legacy analog systems in that it allows for scalability in the system. This means that the type and number of end devices can be changed at any time without significant cost and hence reduces ongoing support and maintenance costs.
In many cases end devices such as Intercom, Emergency Telephone and CCTV are used in systems that have a safety critical requirement. Minelec Ltd. has over 35 years of experience in the design and supply of Emergency Communication system that are safety certified and this experience is reflected in the system architecture and end device specifications for the IP-COM system.Minelec, as a company, is unique within the industry because it combines product design, manufacture and installation. This has the advantage that it is a one stop shop for customers and projects are always completed on time and in compliance with the specification. The Minelec installation department provide site surveys, procurement of materials, installation and commissioning.