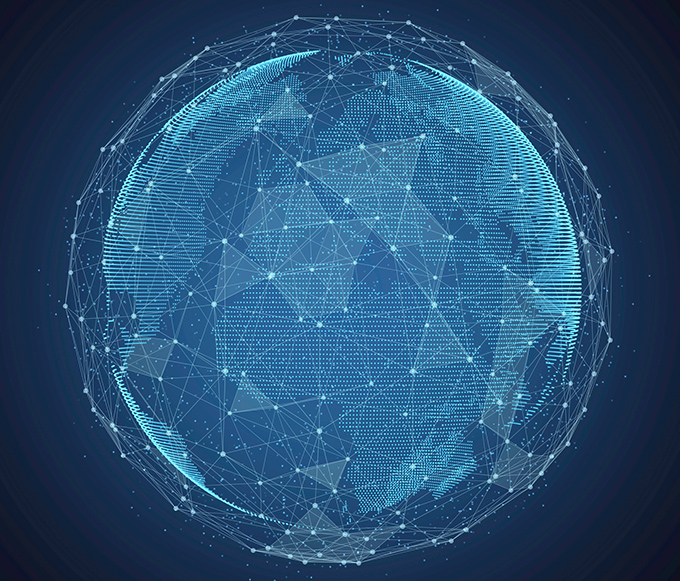 It seems as though every new piece of technology is able to connect to everything else. However devices are exchanging information, whether it's through electronics, wiring, software, a network, or another option, they can collect and exchange data. This interconnectivity brings advancing innovations. Interfacing and connectivity also creates an increase in available technology from more than one source. These bridging links increase access to information, which in turn increases the safety in an industrial environment.
This has become especially true in the communication sector. A communication system in today's world, now has access to multiple sources of information. The future of interconnectivity means that many more newer products and devices will be designed and built to connect. But it also means that moving forward, older technology will continue to be adaptive. The possible combinations and various connections are extensive. These possibilities will continue to grow as new technologies become available. The connections between devices and smart will only lead to more safety and security. And as new and emerging things develop emerge, it will continue to connect new devices.
Communication systems for mining continue to move forward with advancing connectivity. The best systems will utilize the all of the available technologies to create a functional and complete communication system. Systems for any environment, even industrial and hazardous locations, can be customized to include only what the location requires. Solutions can range from a point-to-point intercom systems, to an full enterprise solution to compromise the entire range of media and data exchange.
Minelec designed communication systems are able to accomplish interconnectivity by incorporating and connecting different pieces to fit the exact needs of the engineer. For example, one system might connect a touch-screen terminal to a camera, a cellular device, IP amplifiers, IP speakers, camera, a VOIP server, a Pubic Address system, a call tower, to an intercom. Audio and visual components might work with PA systems that offer remote control and monitoring. The variables are endless; that is part of what makes customized solutions beneficial. Minelec systems offer multiple communication vectors such as IP, WIFI, analog, as well as interfacing with software and firmware level with legacy and/or other systems. Designing, engineering, manufacturing, and installation all in-house from one place makes it simpler for clients as it offers complete accountability from the project inception to the handover.