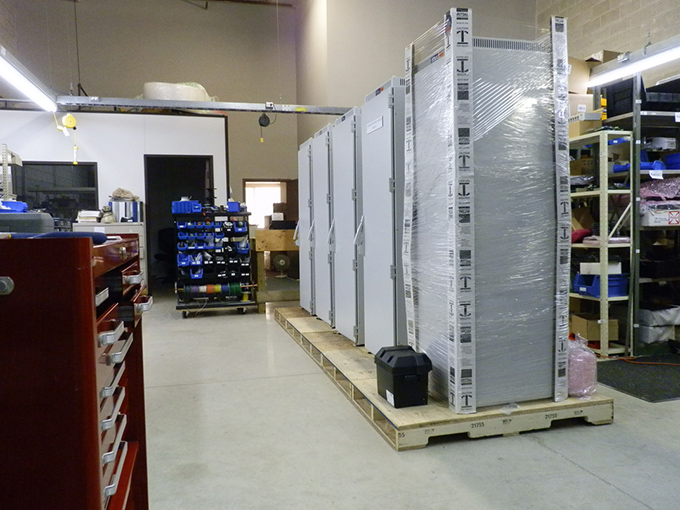 Minelec creates integrated communication systems to fully support the client's needs. But before either the installation or the configuration of a communication system, it's important to take a few steps to plan an industrial or commercial communication system.
A first step of the basic preparations is to have a clearly outlined goals. Whether in an industrial or non-hazardous setting, having clearly outlined objectives will direct the rest of the planning phase. Taking the time to plan early will expedite the remainder of the process.
A next basic step before the installation of a communication system is to clearly define the location of the system. This is important to understand what type of equipment might be necessary. A rugged, or truly weatherproof PA system might be required, for instance, in a demanding commercial or industrial application which demands a higher standard of performance.
Understanding the requirements of the system is also a necessary key in the planning process. It helps to determine appropriate component selection, which in turn identifies possible software configurations and setups. Part of understanding the system is also assessing technical requirements or specifications. These can especially vary based on underground or surface mining. Planning the possible integrations is also important. Determine integration with other existing applications or integration with other safety systems. Before the implementation of the design, double check the design and special functions.
More generally, plan for the expected output of the communication system. And understand how to move forward with those plans. It is also important to have an idea of possible required infrastructure which will help determine flows, capacity, and possible dependencies. Create a plan for basic maintenance of the systems moving forward after the completion of the installation. Designing a schedule or template might become beneficial as well.
Determine which systems will be new and/or designed from the ground up. If there is an existing communication system, this might require unique upgrading and migration from a previous system to a more current system. If the new system will incorporate older technology, or different equipment than what is to be installed, that has to be accounted for.
Figure out what type of wired of wireless systems might be called for. While wired communication systems are responsible for most of the day to day communication and data-transmission. Wireless systems can provide a backup. Range and portability also have to be taken into account. Or for daily mine operations.
Communication systems and equipment are designed by Minelec. These are put together to form one complete, functional unit. Even though health and safety regulations continue to improve throughout mining, it is still a hazardous environment. That's part of why good communication systems are so vital in an industrial situation. At Minelec, we offer a full spectrum of manufacturing, parts and distribution for a complete solution.