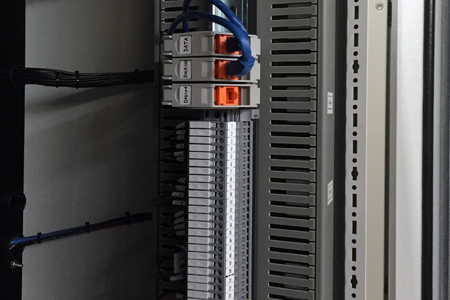 The first step in the basics of Emergency Communication is creating a plan to work from. A post-incident communication and electronic system should be created to ensure the safety of workers in mining and other industrial environments, and to comply with safety standards.
Newer communication systems are available which can stand up to harsh environments like dusty and low-visibility spaces. There are a variety of active underground mining communication systems, including leaky feeder, wired nodes, and wireless nodes. These are all part of an Emergency Response Plan. Emergency Response Plans for each active site might vary based on circumstances and personnel. Certain communication systems have advantages over others. But Emergency Communication systems can be used for everyday communication needs and requirements as well. Non-emergency communication systems can be incorporated into the Emergency Communication plan itself to have one system working for dual purposes. Two-way communication terminals as well as microphones, speakers, and other equipment are vital parts of the mining Emergency Response Plan. Amplifiers, speakers, wireless systems, all act as part of an overall broadcasting tool to send messages to personnel through devices over an area.
If there is an emergency in a mine, good communication is key. That is why setting in place good emergency communication systems and plans before an event takes place is so important. In an underground mine or equally hazardous environment, the basic principles of broadcasting are even more important. Being able to communicate above ground to people below ground may become necessary.
The second part of the basics of emergency communication for mining, is putting that plan into action. For critical or emergency communication systems we have solutions to fit your needs. Contact us to find out how we can design, manufacture, install and support an Emergency Communication Systems to help your mining operations. Our systems can work with other systems to complete the communication coverage. Our systems not only meet safety requirements, but we also offer good support and reliable communications in an industrial environment.